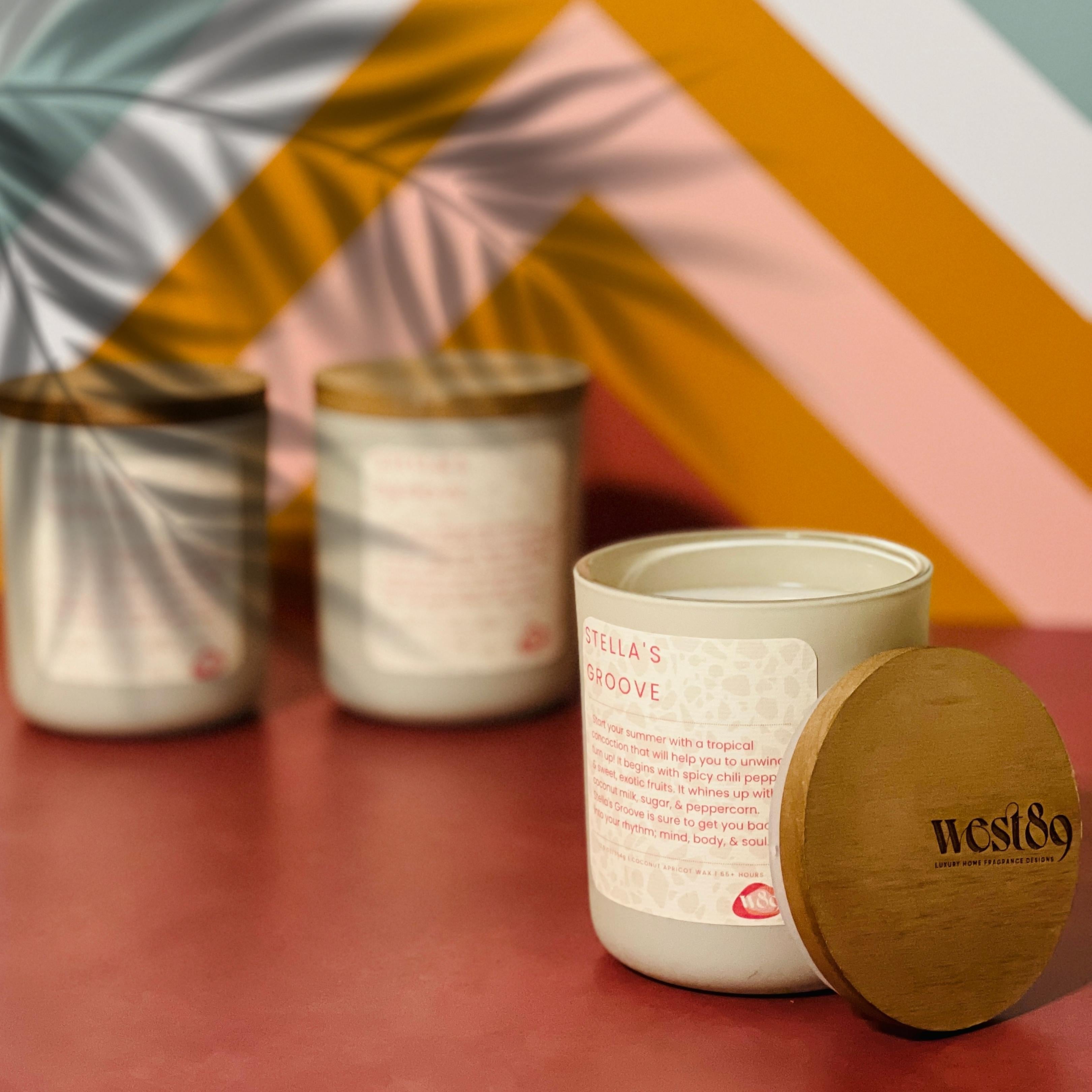 Start your summer with a topical concoction that will help you unwind or turn up! It begins with spicy chili peppers & sweet, exotic fruits. It whines up with coconut, milk, sugar, & peppercorn. Stella's Groove is sure to get yo back into your rhythm; mind, body, & soul.
Fragrance Notes
Top: Spicy Chili Peppers, Tropical Pineapples, Juicy Oranges
Middle: Candied Peaches, Fresh Mangoes, Sweet Guava
Bottom: Coconut milk, Sugar, Creamy Coconut, Black Pepper
Fragrance Experience: Sweet, Strong, & Spicy
West89 uses premier, ethically sourced materials to design our products. Our candles are made with natural, clean-burning coconut-apricot wax & crackling wooden wicks. Our fragrances are cruelty, paraben, & phthalate free. 
Our candles come in a contemporary cream matte vessel & are covered with a natural maple wood lid, engraved with the West89 logo.
The massage candles come in a sleek, black metal tin perfect for pouring.
Please note: Our candle lids are made from natural wood; differences in color & grain patterns are normal, but makes each lid uniquely beautiful.
Candles
(1) 12.5 oz Candle
(1) Palo Santo Stick
Candle Care Card
Complimentary Matches
Share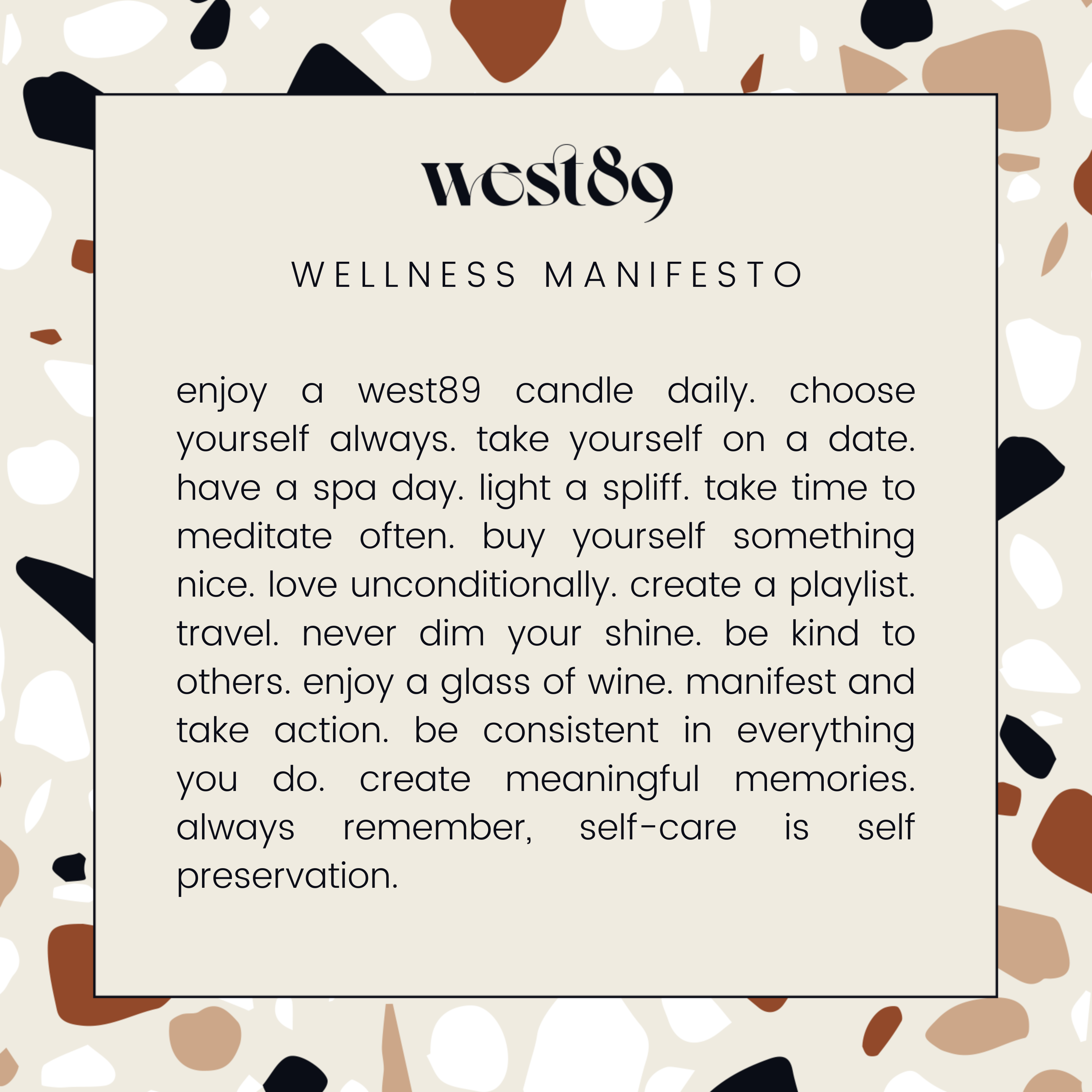 Wellness manifesto
Buy yourself something nice, you deserve it.